Announcements
ROUND HILL TENNIS DRI-FIT CAPS, TEES, AND POLOS ON SALE 
Round Hill Tennis dri-fit caps, tees and polos are now on sale. You can order online at https://roundhillclub.org/tennis.  Click on the "Learn More" link next to each product to see your options for style, color and size.  When ordering, there will be a text box on the order form for you to indicate those options as well.
ROUND HILL T-SHIRTS ON SALE 
Round Hill T-Shirts are now on sale for $10/each. Please see https://roundhillclub.org/tshirts for more information and to order online.
POOL RESERVATION SYSTEM AND RULES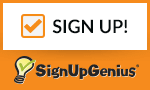 Click here to print/download the Waiver (YOU CANNOT ACCESS THE POOL WITHOUT SIGNING THE WAIVER)
 
Waivers
Email your waivers to Leslie Foiles at ffoiles@kc.rr.com preferably by Sunday night 6/14 and bring a copy with you on your first visit so as not to slow down check-in.  All members MUST sign a waiver prior to entering the pool for the first visit.  In order to save time when walking in, we encourage you to print off the Waiver using the link above and have it completed prior to arrival.
Check-In Procedure Changes
Starting Friday, July 3rd, we plan to use the north side gate entrance for checking in and exiting versus coming through the barn to limit use of indoor spaces in which masks will be required.
Masks
Masks will be required any time you need to enter the barn.  Children under 5 will not need to wear masks but are encouraged to do so. The Governor's order requires wearing masks outdoors if 6-foot spacing is not possible.  You should bring a mask for each family member (5 or older) in case the family member needs to enter the barn.   
Blocks for week
10:30 to noon – for older members, families w/ infants and ind. w/ health issues
12:30 to 3:00 pm
3:30 to 6 pm
6:30 to 9 pm
Advance reservations:
We will keep the number of slots available for all blocks at 90 except the early 10:30 to 12pm block which is limited to 45.

Advance sign-ups limited to 2 blocks per family.
Sign-ups for the first block per family begin on Sunday at 6 pm
Sign-ups for the second block per family begin on Monday at 8 am.
Please remember to indicate the number of people in your family by using the quantity drop-down selection when signing up.
Due to current increases in COVID19 cases in the Johnson County, we have decided against open blocks without reservations.
Additional reservations:
Each day at 8:00 a.m. you may sign up for any unclaimed slots for THAT day only.  Walk-ups or call-ins for unused spots will be permitted starting 30 minutes after the block opens.  These uses are in addition to the two advance reservations.  
Cancellations:
If you will be unable to attend your reserved spot, please remove yourself from Signup Genius or send an email to the administrator at signupgenius@roundhillclub.org if you need assistance.  This will allow others to sign up for that time slot and give more members an opportunity to have a spot at the pool.
Next Week: 
We will continue to evaluate the capacity and are considering eliminating advance reservations for the afternoon and evening blocks on at least some of the weekdays with a maximum capacity to be determined.
*No guests
*Can bring children of other members, but attending child counts against a block for his or her family
*Families include parents/guardians, dependent children, babysitters if parents cannot attend, and grandchildren (but not parents of grandchildren)
*Use of tennis courts does not count as a slot
Chairs and Tables
We have cans of disinfectant available for patrons to spray down chairs and tables before use. Do not move the chairs or tables.
Tennis
Gates between the pool and tennis courts will be locked. Tennis players can use the bathrooms and four tables on the patio will be reserved for parents/spectators during junior tennis programs and for Tencap or other tennis functions.
The club will not be loaning tennis racquets or pickle ball paddles.
Reopening plan
Reservation system: Spots available to reserve starting Sunday evening around 6 pm for the following week. Signups using SignUp Genius.
No guests.
Gates from the tennis courts to the pool will remain locked. Tennis players can use bathrooms. A separate tennis viewing area will be set up on the patio, accessible through the double gates, with 3-4 tables for club youth tennis matches, Tencap, or tennis events.
9 pm closing – until school starts
No loitering in foyer or parking lot.
No use of barn
Seating
Lounge chairs will be set in groups of 2 with 6 ft spacing between groups. Tables will be available on patio and pool deck – limited to 4 chairs per table Option to set up your own lawn chairs in the grass – west of the patio
Cleaning
Guards will clean countertops, bathroom fixtures, and door handles between blocks.  We plan to have disinfectant spray bottles available for patrons to spray down chairs and tables – we are looking into spray equipment to spray down lounge chairs
Social Distancing
6 foot spacing between non-family members recommended Groupings of more than 8 from more than one family to be avoided Guards/managers/board members will exercise discretion to break up groups to allow recommended social distancing
Grilling
We hope to make at least 2 Grills available for use – Bring your own utensils and charcoal
Snack Shack
No service
Water
Bottle fill available in foyer - no water coolers on tennis courts – BYO Food and Drinks